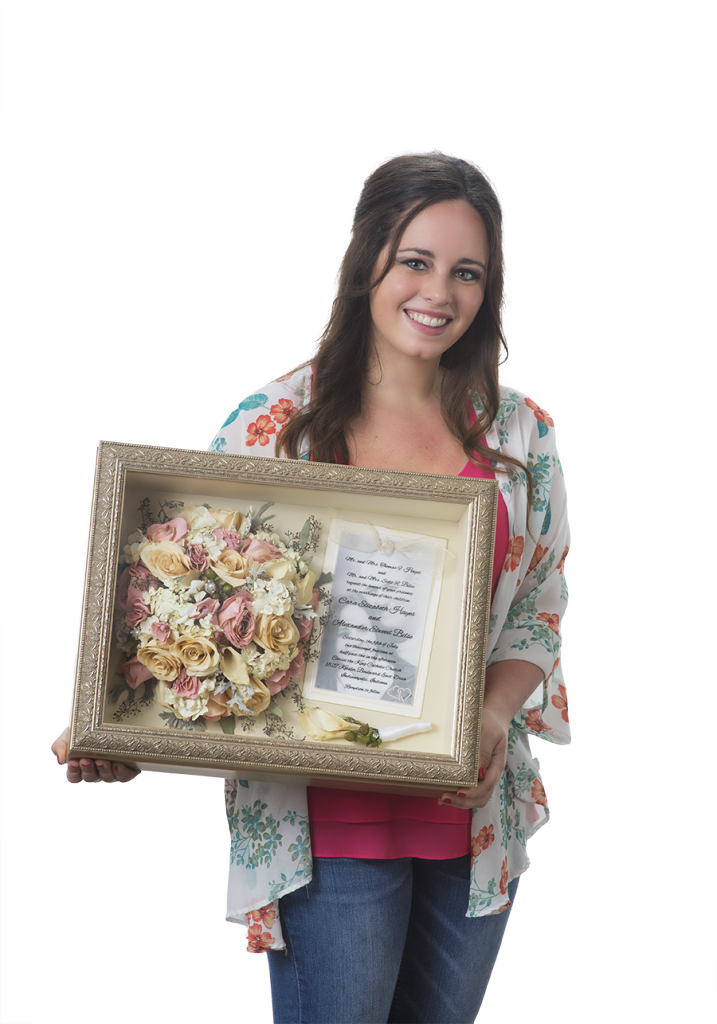 I first met Desna back in January 2013. My grandma had just passed away and our house was full of gorgeous flowers we received at the funeral home as well as the flowers sent to her grave site. I wanted to do something special with these flowers so I looked up preservation of flowers on Google and came across Desna's Designs. Even though it was an unfortunate circumstance to meet someone, Desna helped my mother and I come up with a way to preserve my Grandmother's flowers. She ended up making a globe encasement with a picture of my Grandmother and I, one of her rosaries, and her flowers in it. It turned out better than I would have imagined and it helps to remind me of all my fond memories with my Grandmother every time I see it. When my wedding came in July 2014, I knew I wanted to preserve my bouquet and knew I wanted Desna to do it since she did such a beautiful job the first time. The encasement turned out absolutely gorgeous and the flowers look amazing. The encasement contains my wedding bouquet, my husband's boutonniere, and our wedding invitation. It is a great way to look back on that day and remember all the special little details. 
Desna is not only an amazing person, but is very talented. I was able to turn my wedding bouquet over to her without much direction on what I wanted and it turned out better than what I would have come up with. I trust her, and her judgment completely. She is very professional and kept me up to date on when it would be completed and of any ideas she came up with. She answered all calls/emails in a timely manner and always seemed very positive. I would recommend Desna for any preservation needs one may have and I will definitely be coming back to her in the future for any and all other projects.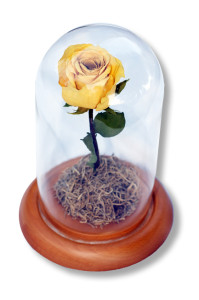 "My dad had always given my mom yellow roses whenever he sent her flowers as they were her favorites. So as we all had just sat down at the cemetery, before the preacher began his final words a final yellow was delivered to my mom as one yellow rose fell from the mixed fall flower casket spray to her feet. We knew dad had delivered her one final rose before he was put to rest. We were so glad to have Desna's Designs preserve this last gift from my father to my mother. It is so special to our mother thank you so much for preserving his final gift."
I loved! the flowers Desna made for my wedding March 2013!  I asked for a rustic bouquet to go along with my wedding theme and got exactly what I wanted. Was very pleased with the professional service and with the outcome. The flowers were beautiful! Waiting on my frame to arrive with my preserved flowers and can't wait!