We all have special memories with the loved ones in our lives and we wish we could forever remember those special times. Those memories become extra special when that loved one is no longer with us. It is important to find ways to help us never forget those we have lost and how much they meant to us. Memorial and funeral flowers can help make this happen. Deciding which type of arrangement and flowers to use plays a significant in how we pay tribute to their lives. Understanding floral arrangements and the flowers inside them can help in making these decisions. This article will discuss some of the more common arrangements and flowers used in funerals and memorial services and how they can aid in all of the moments you want to remember. 
Types of Arrangements
Different types of floral arrangements have different meanings and work better for different situations. We will discuss five common types of arrangements used.
Funeral Baskets
Basket arrangements are often containers of wicker, plastic, or metal. Most basket arrangements do not have a handle and are displayed either on the floor or on a stand. When designed, funeral baskets usually have a width greater or equal to their height.
Live Plants
Live, blooming plants that are flowering, potted indoor plants such as peace lilies, chrysanthemums, and spring bulbs. These are often given so that the family can take the flowers home and enjoy them longer.  
Table Arrangements
Table arrangements are most often flowers placed in vases. These arrangements are designed and placed into a container of ceramic, glass, plastic, metal, or paper-mache. These arrangements have a height two times greater than its width.
Wreaths/Garlands
Most often in the shape of rings or circles, wreaths are symbolic of eternity. Wreaths are usually made up of flowers and foliage or comprised of ribbon accompanied by a flower cluster. For the sake of funerals, most wreaths are placed on a stand, but can later be hung on the door or over the gravestone. Other wreath shapes often used for funeral flowers are crosses and hearts.
Sprays
Flower sprays are one-sided flower designs that have a flat back and can be displayed in various ways. The two most common variations among floral sprays are standing sprays and casket sprays.  
Standing Sprays
Standing sprays are typically placed on easels.
Casket Sprays
The most basic and common casket sprays cover a major portion of a closed casket lid. Variations of casket sprays are full couch sprays and half couch sprays. Full couch casket sprays can are directly on the rack immediately behind a fully opened casket. Half couch casket sprays cover a large part of the lower, closed portion of a half-opened lid.  
Types of Flowers
Many flowers hold certain meanings behind them. Some are most popular among funeral and memorial service arrangements because of that meaning. Below we will discuss five and the symbolism they carry. 
Lilies
Lilies are very aromatic flowers, making them quite popular. These beautiful flowers are not only popular among floral arrangements, but are commonly given as live plants to families as well. White lilies symbolize peace, purity, and sympathy.  
Carnations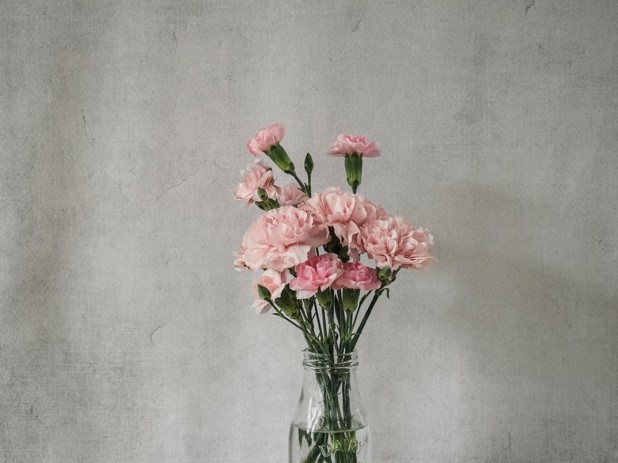 Carnations are frequently used in floral arrangements and can carry meaning. However, you have to be careful when choosing colors, as they each have different meanings. White carnations symbolize true love and innocence, while pink carnations symbolize remembrance. 
Roses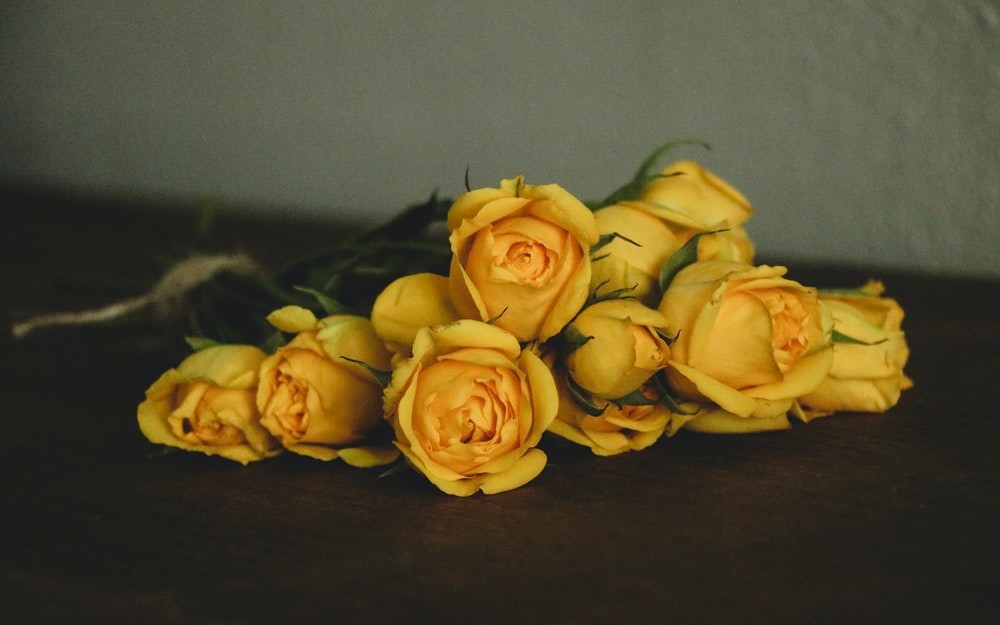 Just like carnations, roses of different colors hold different meanings. Dark red roses symbolize grief, yellow roses represent friendship and strong ties, and white roses stand for reverence, humility, and innocence.
Orchids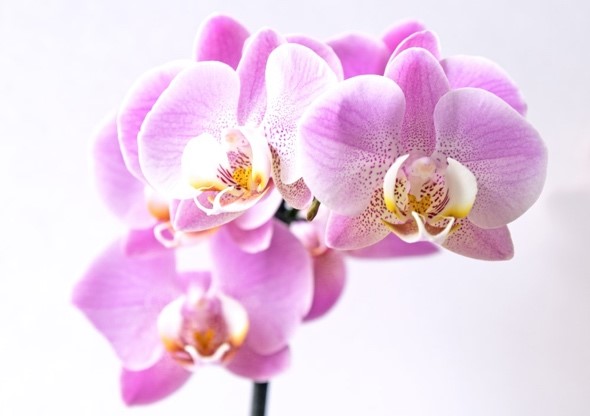 Orchids are a unique flower and are most often given in a pot rather than in an arrangement. White and pink orchids symbolize sympathy and everlasting love.
Chrysanthemums
Chrysanthemums, also known as "mums" or "chrysanths," are often used in floral arrangements and can add beautiful color. Their symbolism varies depending on country and region. Chrysanthemums typically signify respect and honor in America.  
At Desna's Designs, we can help you achieve lasting memories. Whether you have a death in the family or know someone in mourning, we can preserve the flowers from a funeral or memorial service so the memories those flowers represent can last for years to come. As preservation specialists, we use the patented Suspended in Time method of preservation which allows the flowers to keep as much natural shape and color as possible. We take pride in our work, knowing we get to help people during some of the most important moments in life. We enjoy working with and creating for our community to make unique pieces of artwork for each and every customer. For all of the moments you want to remember, Desna's Designs can help you make them Suspended in Time.  
Check out our Memorial Flower photo gallery.